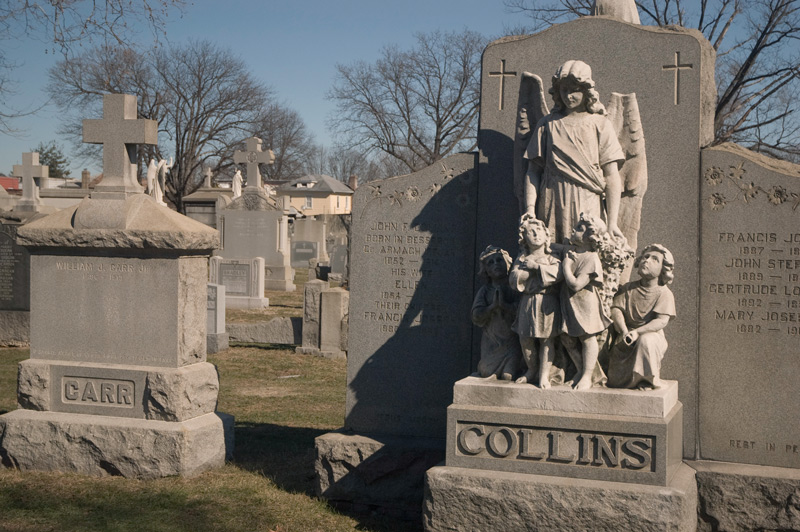 There are four statues of children around that angel, one on the left in the shadows. The Collins's had five children, according to the dates on the tablets. Four of the five didn't make it to their sixth birthday, two dying before their third. The fifth died in her 30th year.
I know that child mortality rates aren't what they once were, but this was late 19th C. Were they that bad that late? And if so, were parents always conscious of the potential for loss?
(They didn't all die in the same year, so it wasn't anything like a house fire.)
Cemetery of the Holy Cross. Flatbush, Brooklyn. Also in Cemeteries.
---
Me: Frank Lynch
Email:
frank dot lynch2 at verizon dot net