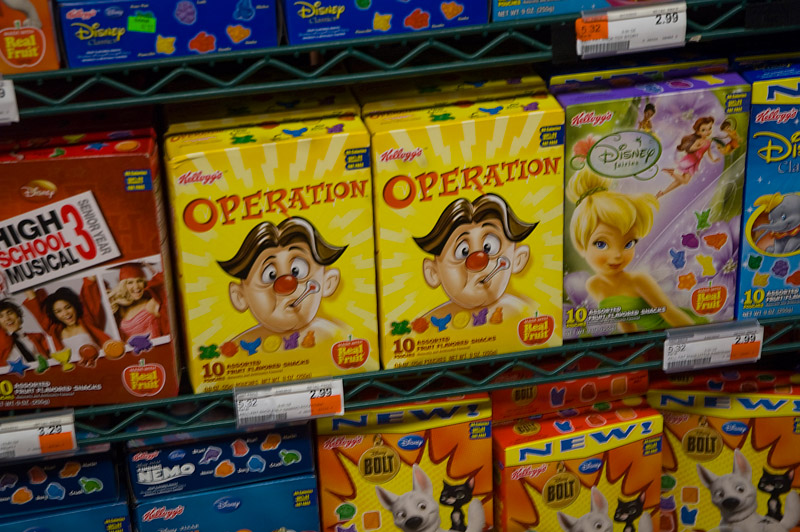 Ab and I combined a long five mile hike through Park Slope, Gowanus, Boerum Hill, and Red Hook with a trip to Fairway, one of the best grocery stores in New York City. Their square footage allows them to sell a wider variety of products than we can get in the very good grocery store around the corner from us. But I can't help but wonder if it doesn't also force them to offer crap like this. I mean: "'Operation' Fruit Snacks," some kind of injected gummy concoction.
The managers around the corner don't sell stuff like this. It's not at all a case of that Lake Wobegone General Store ("if we don't have it, you probably don't need it"), because I have seen Baconnaise there. But they serve us very well.
Generally we don't really "need" anything at Fairway. The produce is superior, and we'll certainly take advantage of it. But we don't need that much superiority, and getting back with several bags of groceries is a hassle. Today we wanted a long walk, and we enjoyed talking -- to each other and new shopkeepers along the way.
---
Me: Frank Lynch
Email:
frank dot lynch2 at verizon dot net