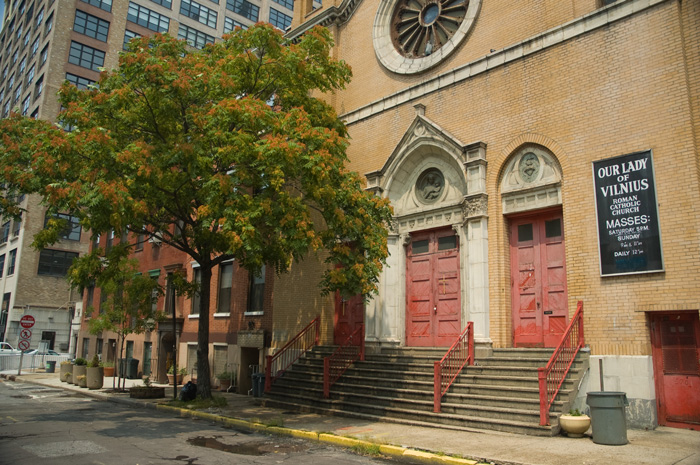 Broome Street. NY, NY. Our Lady of Vilnius was recently closed, and the day we passed it we were approached by a man who assumed we were Lithuanian, and spoke to us in whatever tongue Lithuanians speak in; the last sentence he said in his stream was "But you only understand English." I said I understood the last sentence, at least.
He went on to explain that the church had been closed, and there was something wistful in his apparent assumption that only a Lithuanian (or Lithuanian American) would stop and admire the church. It's a sad thing when a church closes, and I don't know enough about this one's closure. But since churches are often the cornerstone of a community (the moreso when they serve an immigrant community), it must feel awful to have it taken away from you: it's not just about Jesus any more, it's about where you were baptised or married, or said goodby to your dad.
Churches, West Village, Manhattan.
---
Me: Frank Lynch
Email:
frank dot lynch2 at verizon dot net