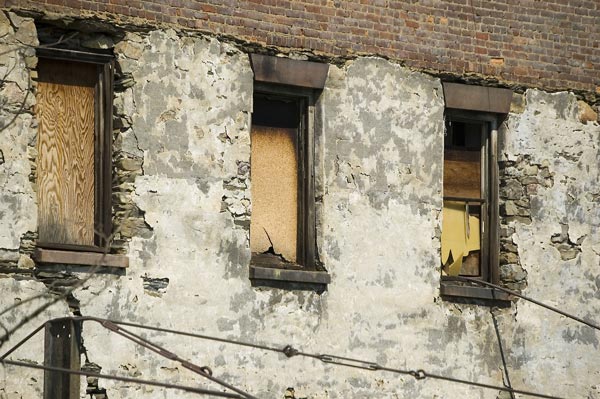 Main Street. Beacon, New York. (It's not all like this, most of Main Street is antique shops, galleries, cafes, coffee shops, and so on. But this is what caught my eye, no surprise to you, I'm sure.)
On Saturday, Ab and I took MetroNorth for one of their recommended one day getaways, this one to Beacon, about 1:15 north of Grand Central. It's a nice place to go: they have a modern art Museum (Dia: Beacon), which has a special ability to show large, integrated groups of pieces you couldn't properly see elsewhere. It's in a factory where Nabisco used to print boxes, and since the equipment Nabisco used was large machinery and long assembly lines, the rooms are also large. Consequently you have these huge rooms showing a collection of canvases where Andy Warhol could work in variations on a theme, and you get to see them all.
They took my camera away on entrance, so I can't share shots of the space with you. Sorry! | Filed in New York State.
---
Me: Frank Lynch
Email:
frank dot lynch2 at verizon dot net