Home | Previous Day | Next Day | Archives | Filed in Brooklyn and Landmarks
Three shots on the page; scroll down.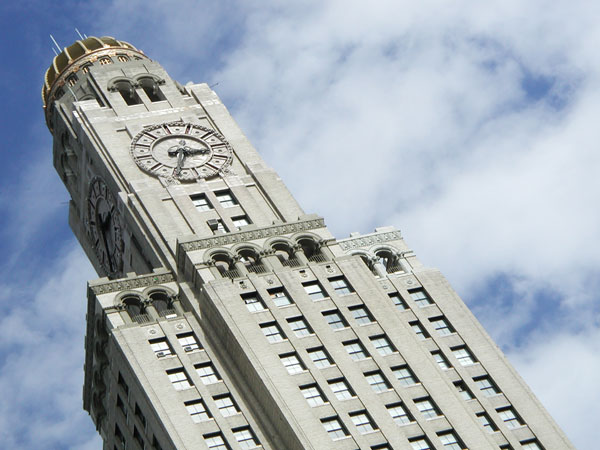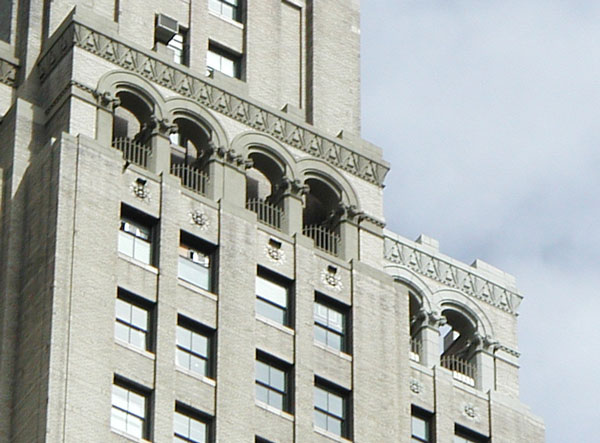 Detail of the tier below the clock. Note that these
arches are like balconies: windows are further back.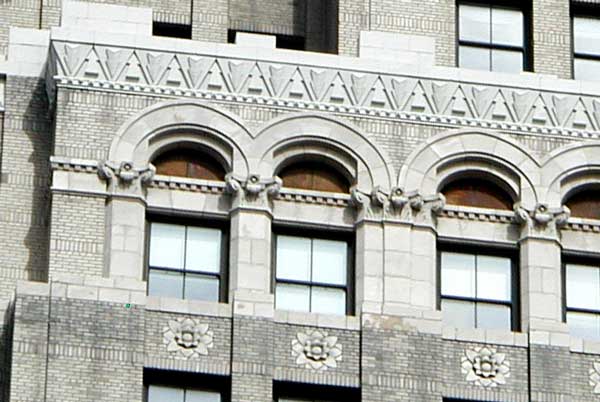 Another ornate tier even further below (not shown in the top picture).
The Williamsburg Bank Building. Brooklyn, New York. "Williamsburg" once ended with an "H," and you can see remnant H's engraved here and there. This bank building bears one, as does Dime Savings Bank off Broadway in the Williamsburg section. So technically the correct spelling of this building's name is the Williamsburgh Bank Building. According to this page the neighborhood of Williamsburgh dropped its H in 1855. I presume the bank's name predates that, the building does not. Copyright © 2004 Frank Lynch.
---
Me: Frank Lynch
Home
(Current commentary)
Email:
frank dot lynch2 at verizon dot net