Home | Previous Day | Next Day | Archives | Filed in Mechanical
Theme Thursday submission for "Tools" |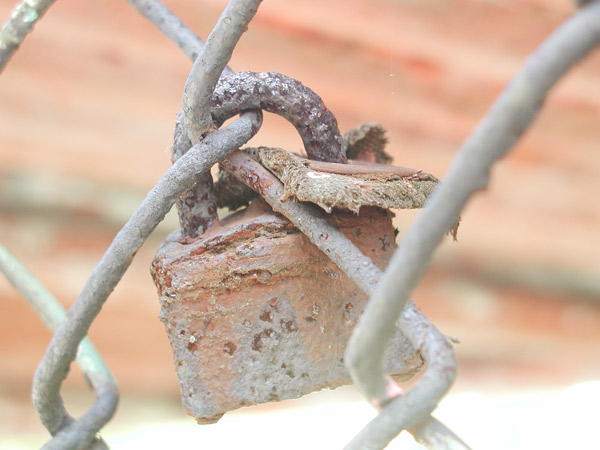 Coney Island. Brooklyn, New York. Copyright © 2004 Frank Lynch.
When I found this, I was vaguely aware that many photobloggers shoot padlocks, and I thought it was obligatory. But I guess it's something else that's obligatory.
---
Me: Frank Lynch
Home
(Current commentary)
Email:
frank dot lynch2 at verizon dot net