Home | Previous Day | Next Day | Archives | Filed in Europe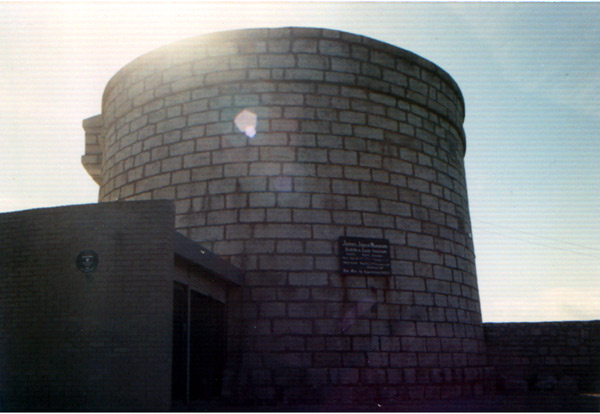 Stately, plump Buck Mulligan... James Joyce's Ulysses opened here, with Mulligan climbing to the top of this tower to shave. Mulligan was based on Oliver St. John Gogarty, and Joyce and he lived in this tower. It was originally built for defense, but was "repurposed" for living. It was later turned into a James Joyce museum. You may have heard that today is the 100th anniversary of that first "Bloomsday." This web site is relevant.
This shot was taken in late May (30? 31?) 1989, scanned from the honeymoon archives. Copyright © 1989 Frank Lynch.
---
Me: Frank Lynch
Home
(Current commentary)
Email:
frank dot lynch2 at verizon dot net