Home | Previous Day | Next Day | Archives | Filed in Brooklyn
Photo Friday submission for "Hot" (April 1, 2005)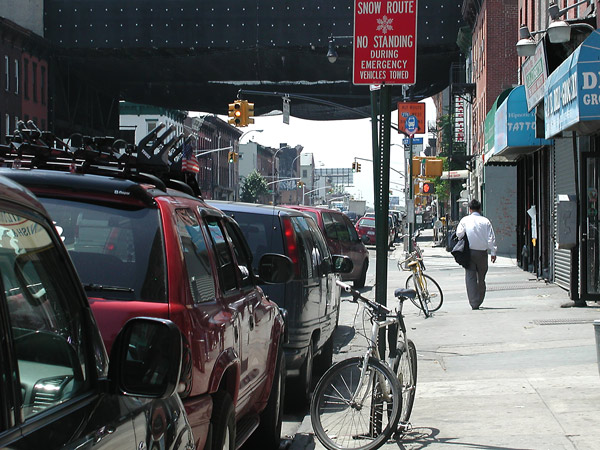 It's been hot the past couple days, and last night at 9:00 PM it was still in the 90's, with long lines at Uncle Louie G's Ices on Union Street. This shot was taken at Third Avenue, near 10th Street. Brooklyn, New York. June, 2004. Copyright © 2004 Frank Lynch.
---
Me: Frank Lynch
Home
(Current commentary)
Email:
frank dot lynch2 at verizon dot net