Home | Previous Day | Next Day | Archives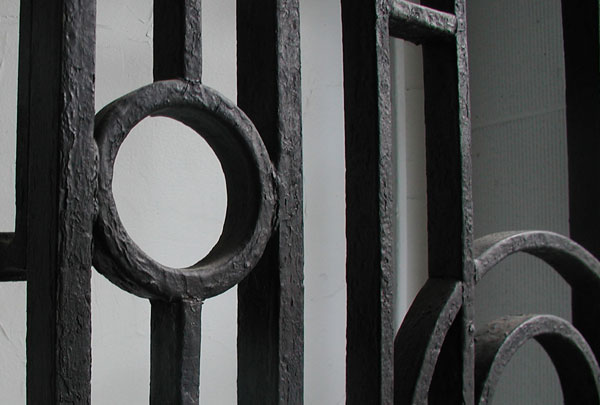 Berkeley Carroll School; side door gate (detail). Scroll down for a picture of more of the door. The slight bowing in the image is an artifact of the small space. Lincoln Place, Brooklyn, New York. June, 2004. Both pictures Copyright © 2004 Frank Lynch.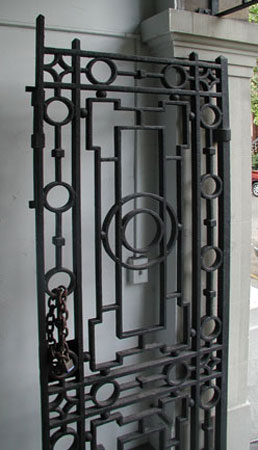 I love this door because it reminded me of Frank Lloyd Wright's Coonley Playhouse Windows.
Want to see another shot from the same school? Go to joe's nyc.
---
Me: Frank Lynch
Home
(Current commentary)
Email:
frank dot lynch2 at verizon dot net